Project Description
– 2020. COBUS Tasks & KPIs for purchase's department. Implementation of virtual office by controlling and assigning remote tasks so that employees can work from their homes during the pandemic.

– 2017. Quipux processes indicators now are provided linking with COBUS BPM. Among the indicators that are generated are: average time of attention per employee, number of pending procedures per user, pending procedures per department, etc.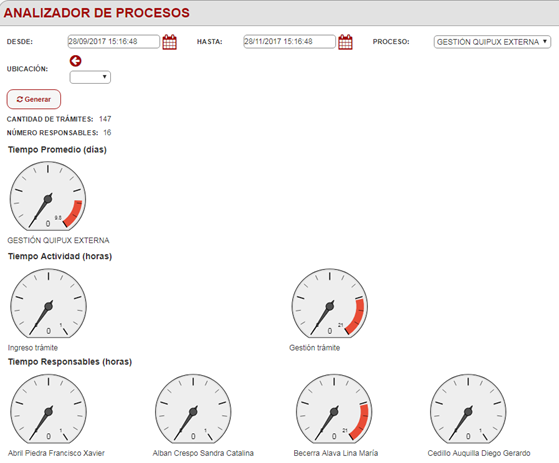 – 2016. The Remote Service concept is introduced at Cuenca's Government through COBUS, focusing on the Minor Construction Request and Sign Permits processes so that they can be carried out in a 100% remote way, avoiding unnecessary transfers and lines to citizens to deliver request, make payments and withdraw the response; thanks to COBUS support now you can fill out the online form, pay remotely and receive the electronically signed reply in your email. In addition, SMS and emails are sent to the citizen to inform him of the status of his request.