What is COBUS BPM?
COBUS BPM is a business process management software that automates and controls all types of business processes in your organizations and generates key performance indicators that allow continuous improvement to be applied day by day so that your company can turn into a high efficient business.
Control your efficiency with COBUS BPM and success will not be optional, it will be a reality
Designs the process flow to be automated
Monitor each process status
3. Processes management indicators
Strategically control each process to convert your company into a high efficient business
Scalability and savings
COBUS BPM allows processes´ activities flow to be controlled through a single platform, replacing a large number of systems were each one controls different stages of a process.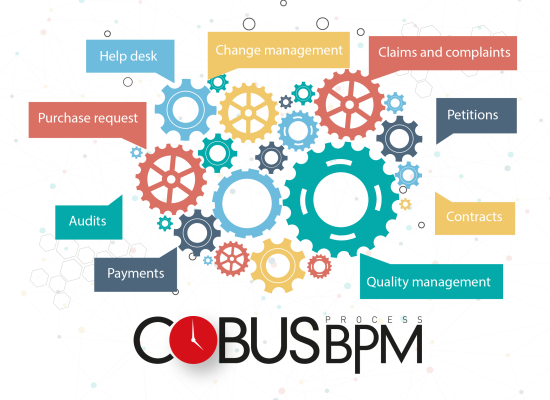 Let your business be the number one, thanks to the excellent given customer service